Aroha - Katie Brown
The design within this piece comes from love. The interior bubble symbolises the heart and the trail is the basket that carries it along its journey. The Aroha has a solid look and feel created through layering, cooling, and encasing glass upon glass.
H 320mm x W 160mm
Enquire about this product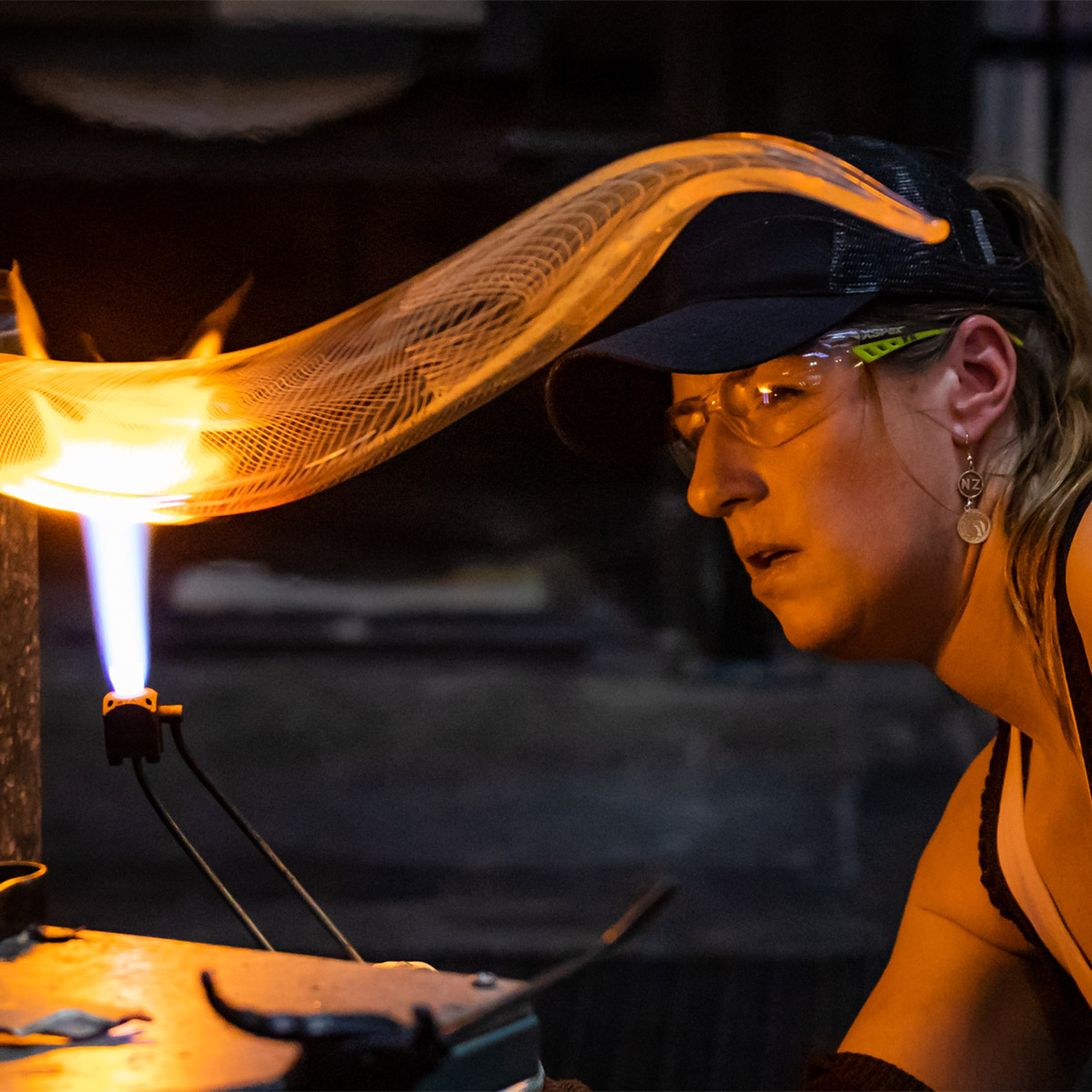 Katie Brown
Katie has established a remarkable international following for her hot glass creations. Her passion for the material is combined with a keen sense for design, proportions and functionality, creating homeware, sculptural objects and one-off lighting commissions that are also masterpieces.
More from
this collection.