Applique Lighting – KB
Individual cane roll up lights.
Each light is made by using thin white canes fused together that rolled up and twisted. Different shapes are available in this design.
Comes with
Brass fitting or bayonet fitting
1.2m of braided electrical cord
Dimensions and Costs
Sizes vary with design
Medium  – $1090.00
Weight – 1.9kg
Ceiling rose sold seprately for $82.00
Enquire about this product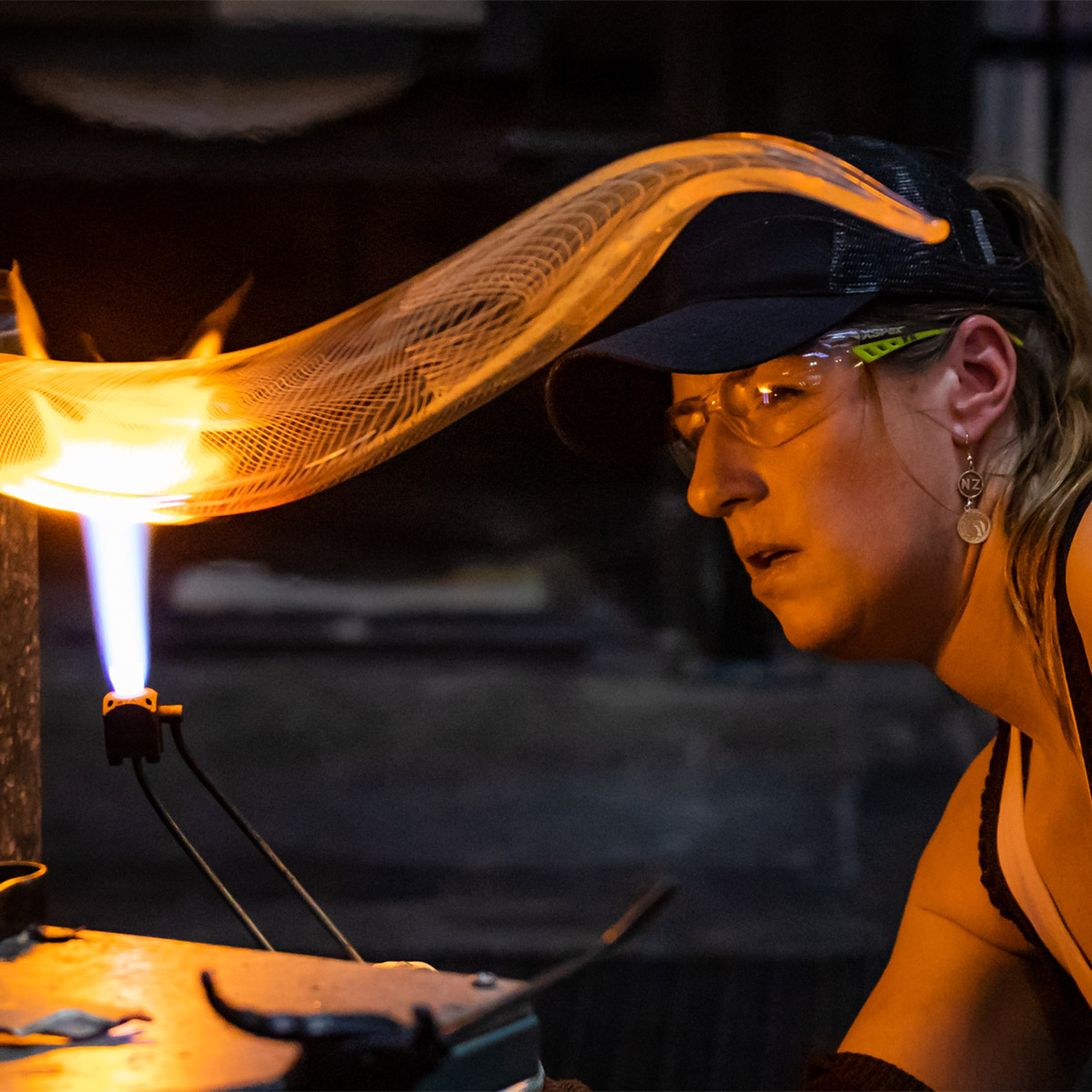 Katie Brown
Katie has established a remarkable international following for her hot glass creations. Her passion for the material is combined with a keen sense for design, proportions and functionality, creating homeware, sculptural objects and one-off lighting commissions that are also masterpieces.
More from
this collection.