Headache
Influenced by storytelling, personal experience and tohu (signs), Paora Tiatoa uses freehand drawing and various printing techniques to produce work that explores his Māori culture and heritage.
For this print, Paora used the multi-pass screen printing technique – the process of using multiple printing screens to piece together a final artwork. 'Headache' is an 'original artwork' as there will never be a replica of this piece created again.
H 22cm x W 33cm
Edition Number: 1/1
Unframed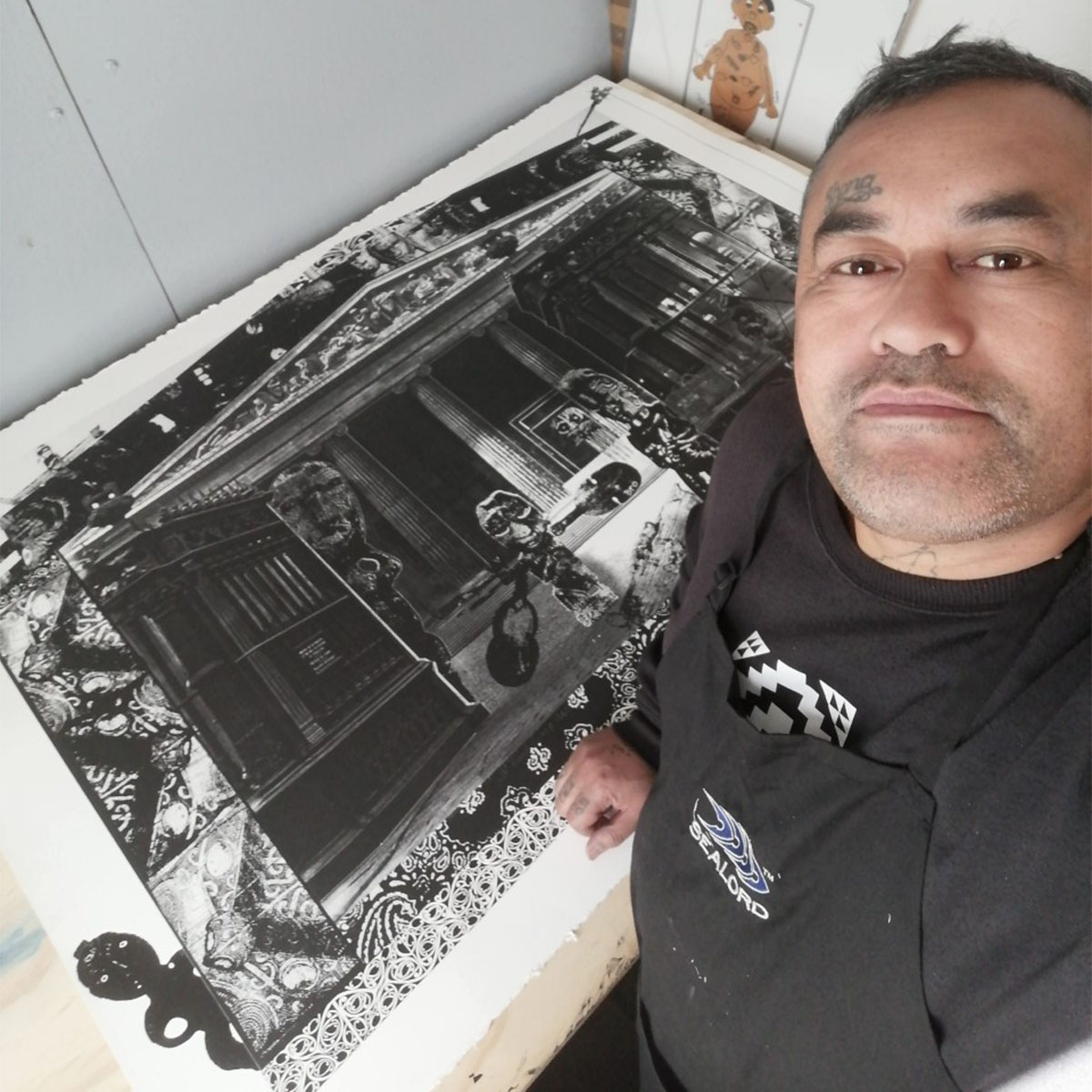 Paora Tiatoa
I am attracted to beauty in whatever shape or form it may present itself to me and hold things that are precious or have cultural significance paramount in my work.
More from
this collection.