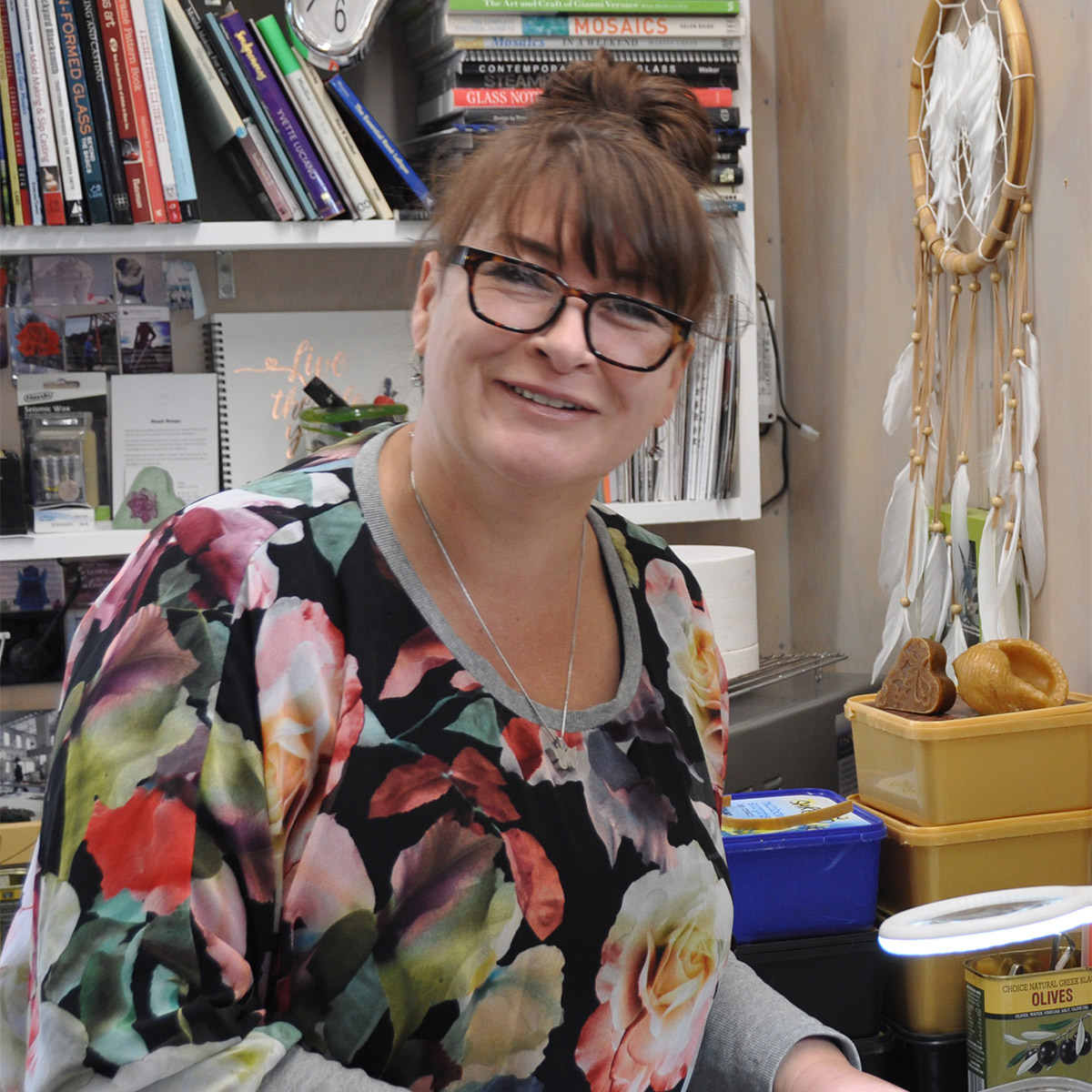 Steph Benge
"Stephanie Benge has been practisingthe art lost wax glass casting for five years in small scale bespoke kiln formed production, most recently from her workshop studio, Soulace Studio in Whanganui.
Her working methods encapsulate the intimate process of sculpting raw materials into ethereal forms, which intuitively speak to and lend conversation to the fragility and transitionality of the human experience.
Steph has been involved with NZSAG, Whanganui Open Studio events, has exhibited nationally and has her work held in private collections both here in New Zealand and internationally."