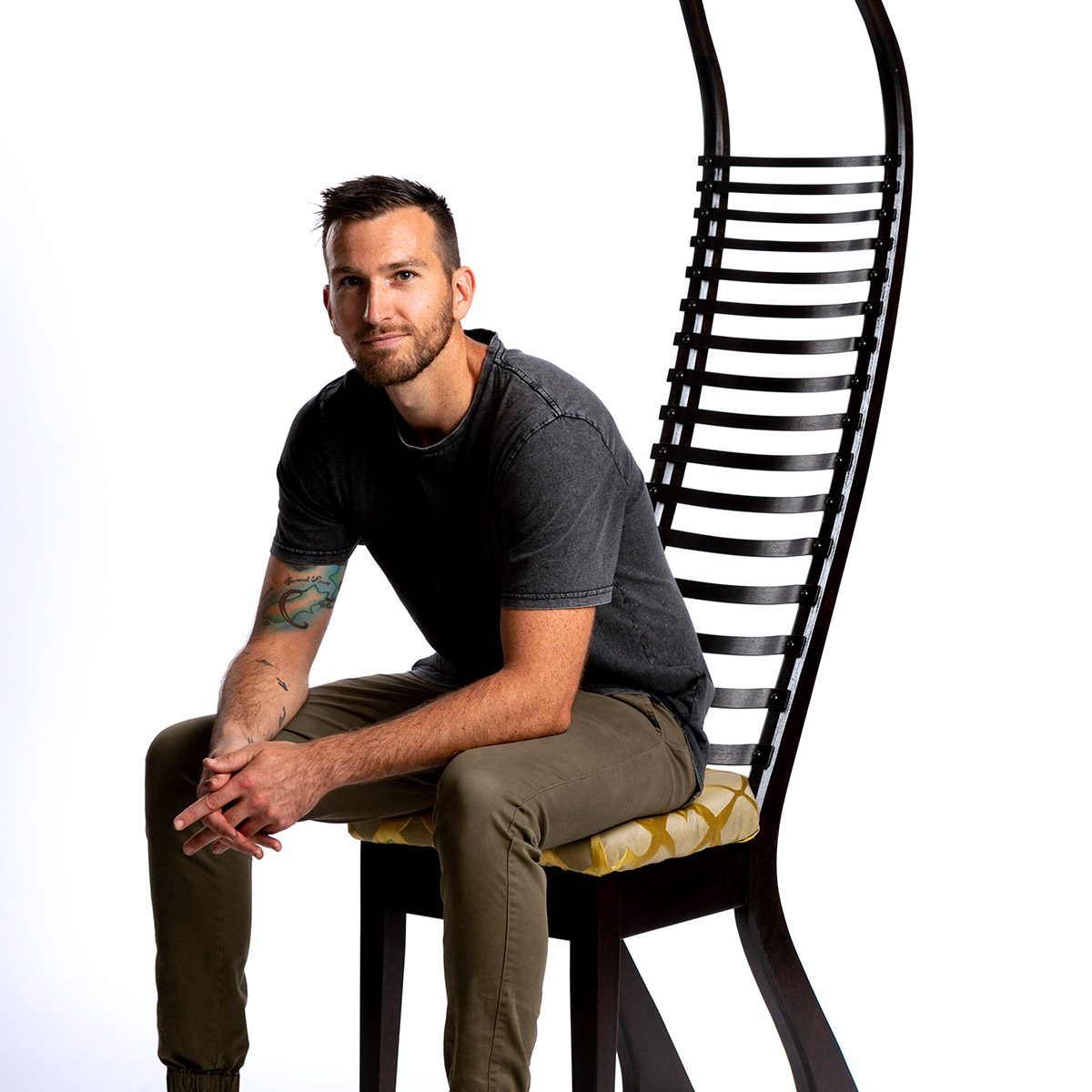 Rowan Dicks
Rowan has always been passionate about furniture making.
His style is unique and distinctive, beautifully fusing fine art and functional design. From experimental projects to commissioned work for clients. He thrives on creative challenges and enjoys building strong relationships along the way.
Rowan is currently teaching furniture making at UCOL in Palmerston North. This has allowed him to pass on what he's truly passionate about, driving his students with his own fuel of creativity, enthusiasm and knowledge.