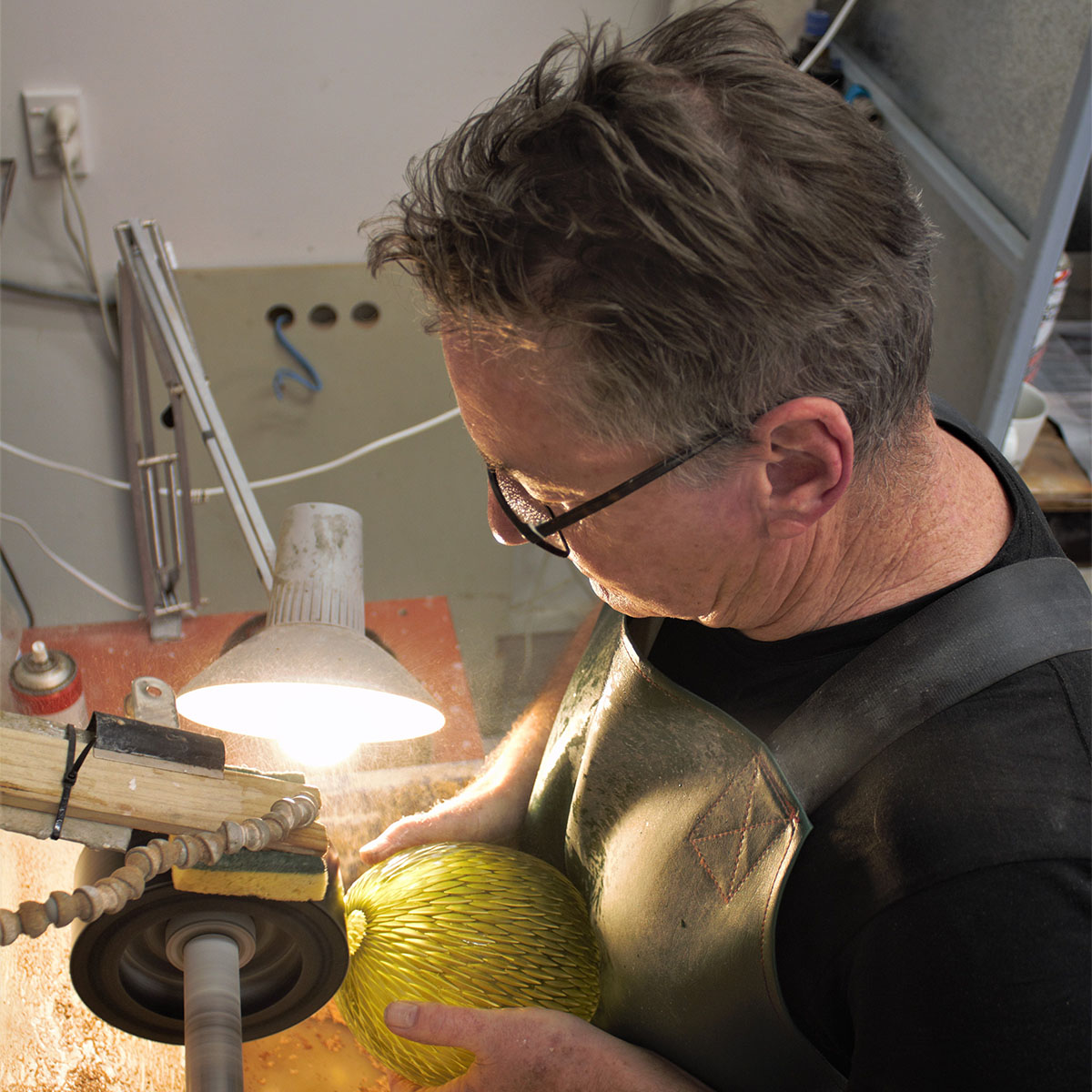 Lyndsay Patterson
Lyndsay Patterson graduated in 1999 with a Bachelor of Fine Arts from Wanganui Polytechnic.
He is a well-known maker of contemporary NZ glass and has exhibited widely both in New Zealand and internationally. His work is held in public and private collections including Te Papa Tongarewa Museum of New Zealand and The Dowse Art Museum.
He has twice been a finalist in the Australian based Ranamok Glass Prize and has been a recipient of the prestigious Thomas Glass Award by The Dowse Art Museum.
He spent several years making the glassware for "The Hobbit" trilogy of movies.
Lyndsay was a founder and co-owner of the well-known Chronicle Glass Studio and Gallery in Whanganui