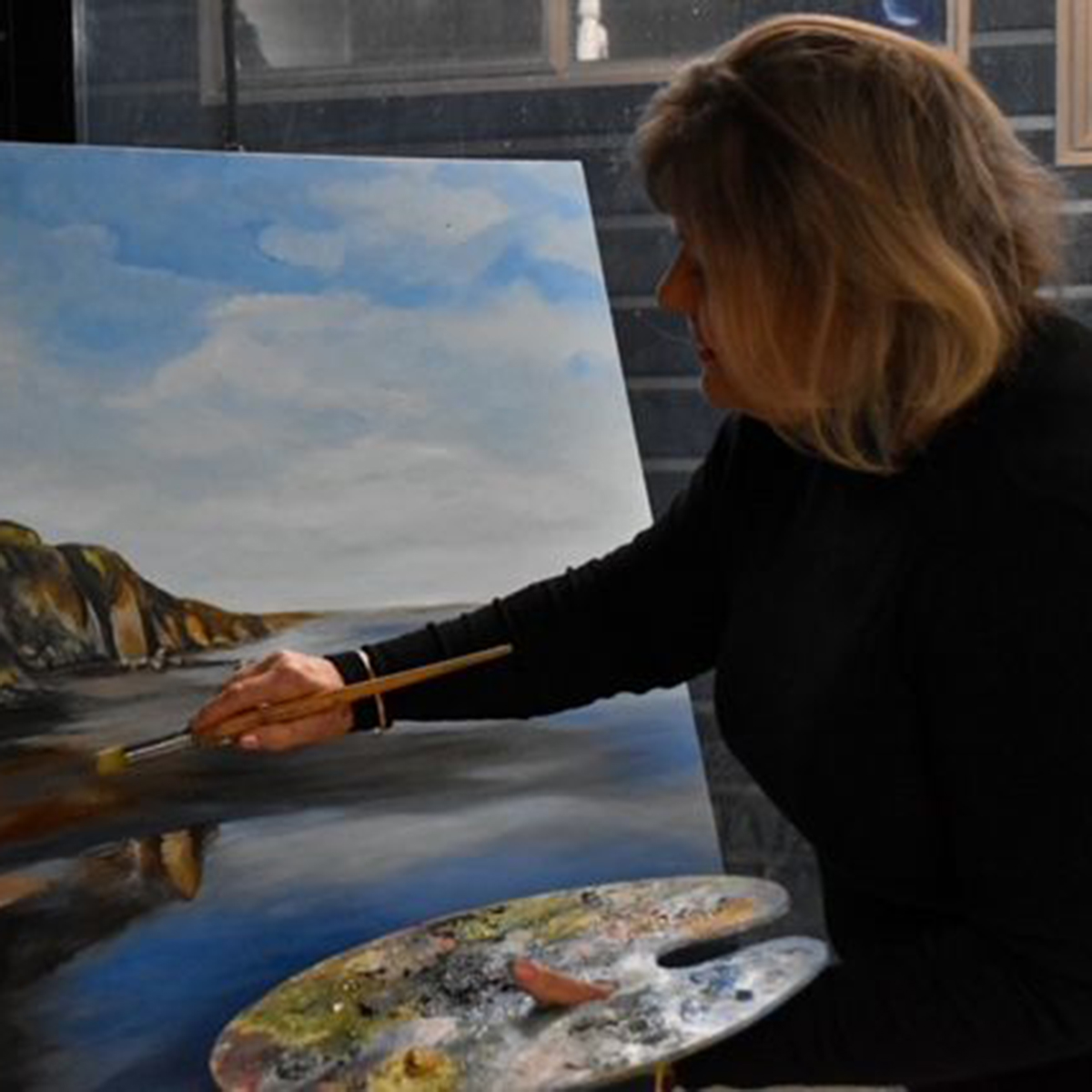 Jilly Hare
Jilly is a practicing artist who paints in oils, is a printmaker, sculptor and enjoys mixed media on paper. Her work is often a study of landscapes around New Zealand but she also enjoys the odd abstraction.
She particularly favours the hues of the Rangitikei River where she spent her early childhood, being home schooled. Jilly enjoys colour, balance and sculptural form in the landscape
She now resides in Maxwell, is farming and has her own working studio where often the subject material she paints is from the rugged West Coast, medley of hills towards Taranaki and of the fertile, vibrancy and colours in the surrounding farmland. Jilly enjoys botanical subjects also with an emphasis on magnification in her final pieces she paints. She is passionate of all artistry and the arts community we have in our city.