The Red Outdent
Katherine has become known for her hand-stitched artwork, where she uses a sewing needle as a drawing tool and thread as a medium to create intricately constructed stitched drawings. Geometry, optical illusion and her love of science fiction inform her work.
Hand-stitched red cotton thread on stretched canvas.
H 400mm W 400mm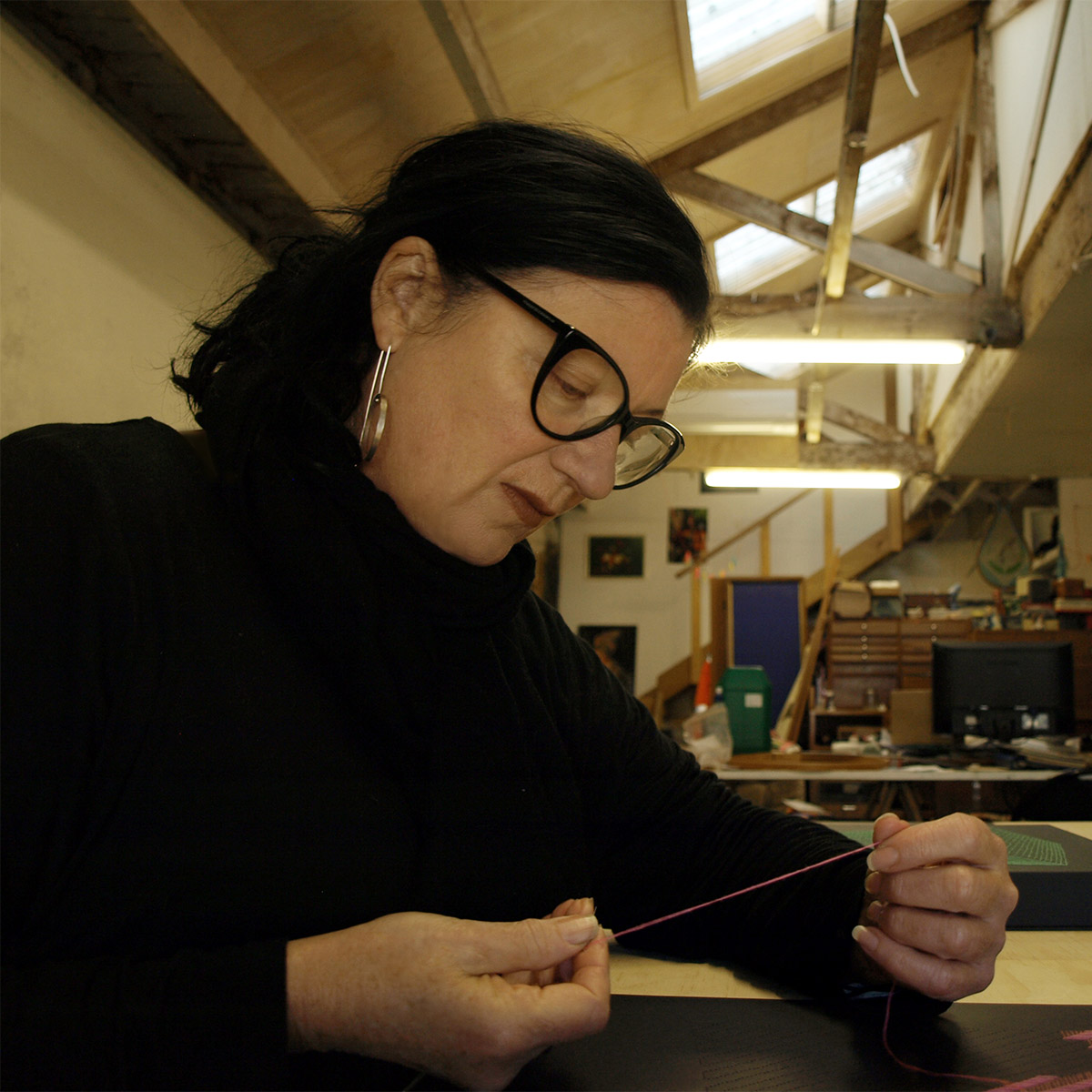 Katherine Claypole
Katherine lives and producers her work in Whanganui. She attended art school and achieved a Masters Degree in Fine Art majoring in Painting. Since then she has spent her time juggling motherhood, teaching, and her studio practice.
More from
this collection.