Green & Black Murrine Vessel
Stephen is well known in New Zealand for using Italian techniques such as murrine mosaic and twisted cane.
In this piece, he has used large scale black, green and clear square murrine combined to make a flattened vase form.
The surface has been sandblasted and etched to create a fine frosted finish.
H 270mm W 180mm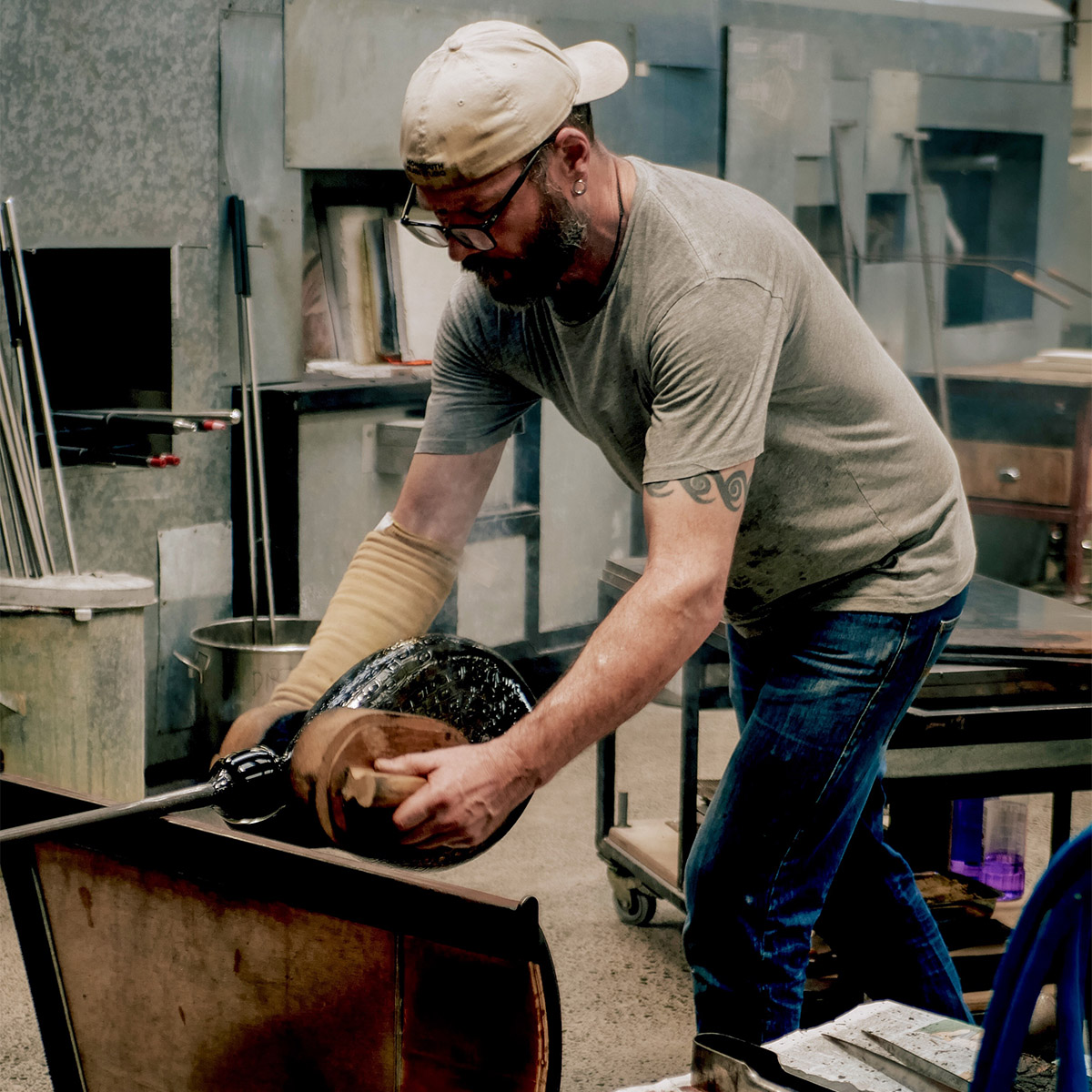 Stephen Bradbourne
The natural environment surrounding us in Aotearoa has long been an underlying influence on my work. The plethora of colours, shapes, textures and patterns that occur naturally inspire and provide endless creative possibilities and starting points.
More from
this collection.