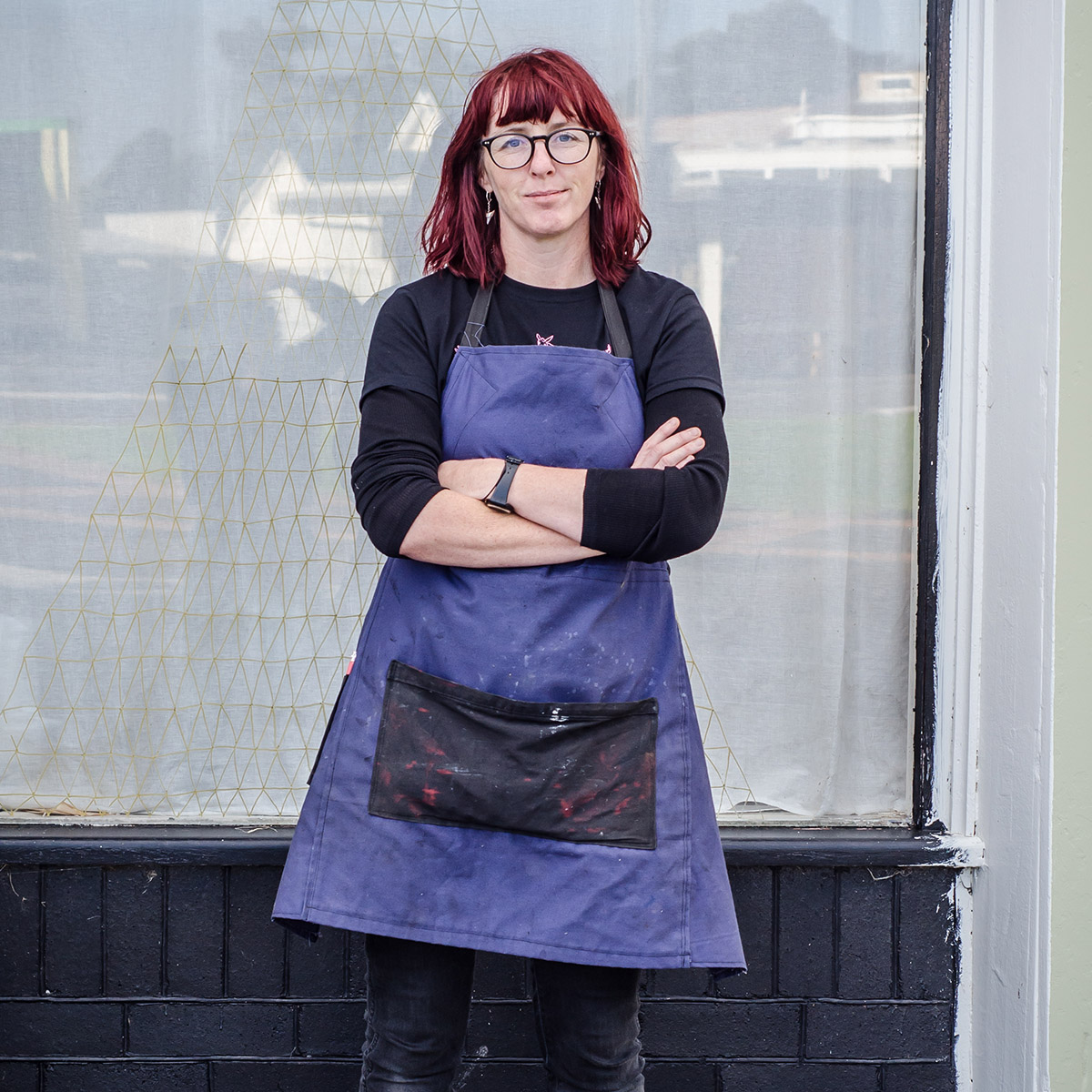 Michaela Stoneman
I am an artist, writer, community arts worker and gallery owner living in Pātea, South Taranaki, New Zealand.
My current art practice explores intaglio, relief and letterpress printmaking processes – the resulting prints are a form of drawn, linear communication that regularly link our natural world to the human condition and are often based on rhythms, sets and patterns. I deeply enjoy the historical origins and alchemy of printmaking, the physicality of creating the matrix and the magic of pulling a print.
I am interested in the connectivity between materials, tools and techniques and how they integrate in printmaking to convey concepts. In my dedicated studio space, I use steel, zinc and copper plates, specialty papers and an industrial press. I'm intrigued by the mix of deliberate and random marks a plate can collect and the scope of variation that can be explored through the use of different inks and printing applications. Working with a variety of techniques (mezzotint, drypoint, aquatint, colour rolls, chine colle) I create a diverse, nuanced language of mark-making to chronicle and express. Through meditation, repetition, experimentation and technical challenges my art emerges and evolves.
I construct landscape and figurative works that reference my interest in science, symbols, history, nature and language. My ideas are often sparked by travel. Themes explored in recent years include islands, icebergs, maps, oceans, mountains, volcanoes and horizons. Personal mythologies and ongoing narratives have evolved through these forms, including reflection, duality, division and separation. My work acts as a physical description of my internal workings, a personal cartography.